Types of cosmetic packaging
2023-10-11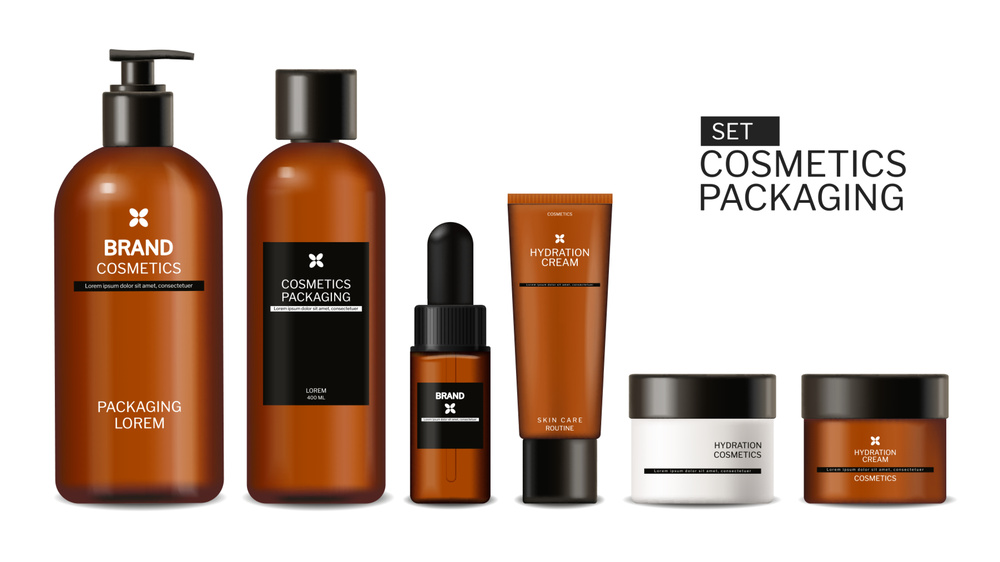 The diversity of cosmetic packaging is of great benefit to the industry. It allows cosmetics manufacturers to tailor their products to the needs of specific customers and consequently maximize profits. Here, we take a look at how the different types of cosmetic packaging look from an entrepreneur's perspective and what they can have to offer.
Cosmetic bottles - the universal packaging for cosmetics
From a cosmetics manufacturer's point of view, the bottle is the most versatile packaging option for cosmetics. Why? Because it can be used for application, storage and packaging of cosmetics. The bottles can be used to contain cosmetics, medicines and household chemicals.
A great advantage of the bottle is certainly its ergonomics. The shape and size of the bottle allows it to comfortably fit in the hand. What is more, dispensing the product is much easier with the help of the bottle.
The bottles can be made from various types of plastic (PP, HDPE, PET). There is also a great demand for acrylic cosmetic packaging and containers made of Glass Polymer, which perfectly imitates glass, but is much more durable. Entrepreneurs are now increasingly choosing recycled bottles, which means they are acting in an environmentally friendly way and making gains in the eyes of customers.
As an entrepreneur, you can give the bottle practically any form and shape you want. This way you will be able to attract even more customers to your brand.
Cosmetic jars - classic form, original message
Jars are cosmetic packaging that are usually made of glass, plastic or aluminium. They are typically used to package cosmetics, pharmaceutical products and household chemicals in the broadest sense. Usually, the manufacturer selects the volume of the jar according to the type of product stored. The small containers can hold medicines and creams, as well as samples of other cosmetics. Larger jars, however, are used for products such as lotions and scrubs.
The advantage of jars is their diversity. Usually the packaging for cosmetics is rectangular, oval or even cubic. This makes it easier to use them to draw the attention of a potential customer who is interested in our brand. Both matt and glossy jars are very popular, as well as containers made in various colours (for example silver or green). More often than not, the manufacturer of cosmetics packaging provides them with an elegant screw cap, which is positioned at the top. This provides essential information for the buyer.
Airless packaging - the hermetic solution
It is also worth noting that a significant part of cosmetics are products whose ingredients are not resistant to dangerous microorganisms. Unrestricted access to fresh air can lead to a loss of the properties of these products. Modern airless cosmetic packaging solves this problem. Their design reduces the risk of microorganisms penetrating into the container.
The manufacturer of Airless cosmetic packaging equips it with a vacuum storage system for the product. This ensures that:
the contents do not dry out, making them fit for use for a longer period of time,

the product does not lose its care properties.
A manufacturer of cosmetic products who chooses to use Airless packaging gains new opportunities. They can offer their customers a wider range of products containing natural ingredients. By choosing our Airless cosmetics packaging, the entrepreneur chooses solutions that:
are indirectly environmentally friendly and appreciated by end users,

they allow the product to be used in full, thanks to the use of special pump caps,

are available in a variety of shapes and colours.
Airless cosmetics packaging can be easily adapted to the brand style and type of cosmetic preparation. This means practically unlimited possibilities for modifying and selecting the container depending on the type of product inside.
Roll On packaging - proper product distribution
Sometimes, the properties of the cosmetic products determine their manufacturers to explore new solutions to meet the needs of the end user. This is the case with many deodorants and antiperspirants, which need to be dosed in small quantities so that their residues do not remain on the skin.
Roll On cosmetics packaging is in the form of a ball, which limits the supply of the product in question. They allow you to:
save product by applying only a small amount,

avoiding contamination of clothing.
Roll On cosmetics packaging consists of a container for the cosmetic, a fitment, a ball and a lid. They can be made either of plastic or glass. They can be used for perfumes, eye serums and some medicines (usually with dermatological applications).
A very common solution is Roll On cosmetic packaging made of dark coloured glass, which is designed for products that are sensitive to sunlight.
In summary, the wide range of solutions offered by cosmetic packaging manufacturers allows their type and capabilities to be adapted to the characteristics of a particular product. That is why we warmly invite you to take a look at our offer.