NOWA KOSMETYKA brand: zero-waste products in glass packaging
2022-11-08
"Effective cosmetics can really be made without dyes and fillers, which then wander aimlessly throughout the entire ecosystem. We manufacture our cosmetics by hand, and we coordinate our activities so as to avoid unnecessary thermal processing. This is a way to achieve excellent quality, preserve natural properties and save energy"
Natalia Kamińska-Pietrzak, Brand owner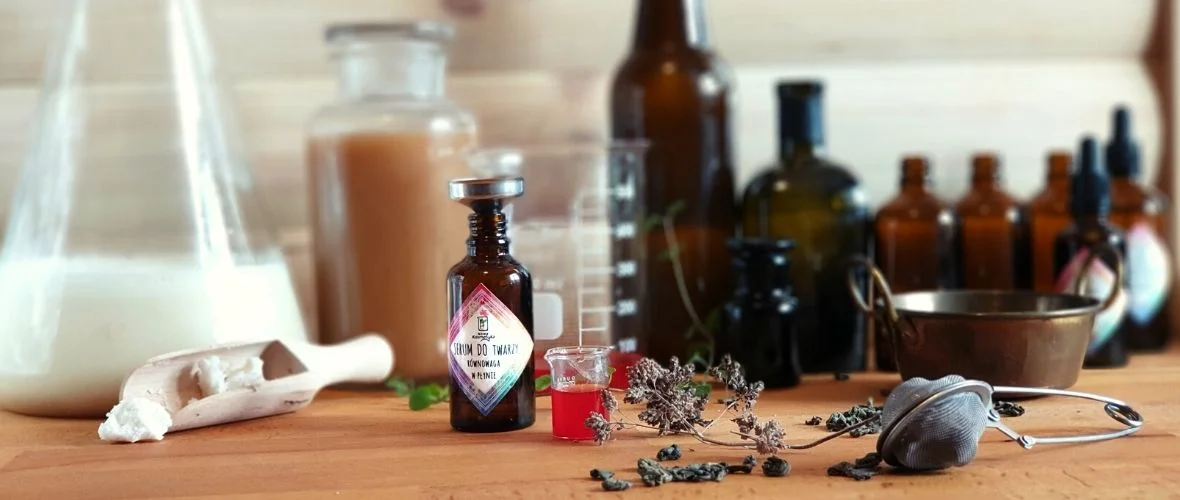 – What is the uniqueness of your cosmetic products, and how do they differ from others?
– Our distinguishing feature are undoubtedly natural, and at the same time simple and fairly short compositions. At the beginning, we think about the need to be fulfilled and what the cosmetic should do for the skin. Later, we select active substances, focusing on 2-3 key ingredients to achieve both effective action and high safety of use. We try to approach the skin with delicacy and respect, so we do not combine shock doses of several different vitamins or a dozen herbal extracts together in one product. We also take a minimalist approach to all additives - we do not use synthetic aromas, we avoid polymeric substrates in cosmetics and protect them against the development of microorganisms using compounds inspired by nature and approved, for example, by Ecocert.
– Why did you choose brown glass as a leading theme of Your brand's packaging?
– Several factors were crucial and it is difficult for me to say which one prevails. Let me start with the fact that I am a huge fan of glass - it is hard to deny that it is simply beautiful, elegant, and pleasant to hold in your hand ... It also has an undeniable plus of high chemical neutrality. The fact that it does not react easily with its content is a big advantage when storing cosmetics or food, and in addition, the dark glass protects what's inside from UV rays. In my opinion, an important aspect is also the possibility of selective collection and reuse (glass does not scratch easily and is not problematic in disinfection, including thermal disinfection) or recycling. I like this material in every way!
– Why did you choose the Caps&Jars from among others?
– I was attracted by the non-standard model of the bottle I was looking for and the fact that all packaging is cosmetic not only in name, but also has appropriate declarations. The friendly service and very clear rules and information at every stage of the contract also let me stay for good. Not without significance for a small manufactory, which has a small warehouse and has a variable production volume, it is also possible to order various quantities of packaging. I offer my clients the option of ordering from one piece, so my heart always melts when I see such amenities for small businesses.
Cosmetics packaging is returnable! We, as well as all other eco fans, were especially inspired by the brand's desire to minimize waste after the use of cosmetic products. Under the slogan "Goodbye flasks, welcome discounts" Nowa Kosmetyka takes back the packaging and gives the customer a discount for it. A great way to produce in zero-waste idea!